Wanna Learn More About...
Featured Article
MyMusic is an online mockumentary and sitcom. The series was created by The Fine Brothers by YouTube's $100 million dollar original channel initiative. The show was uploaded onto the YouTube channel MyMusicShow. The main sitcom series was released every Sunday, with the shows the company creates being released throughout the week including interviews with new music artists, weekly entertainment news, and an interactive question and answer series featuring the staff members. Read More...
Featured Video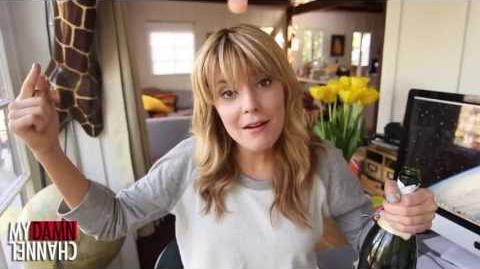 Daily News
6 May 2013: Grace Uploded a new video AMANDA BYNES !!
4 May 2013: Updated Main Page with the 'Ding' next to the welcome sign.
3 May 2013: Grace uploaded this Sexy Friday video titled PROS AND CONS OF DRUNK SEX where Grace gives us some DailyGradvice about love, sex, relationships and etc.
Connect with Grace on..
You can also buy Grace's shirts
Recent Uploads
Blogs
Create blog post
Welcome To The Daily Grace wiki..!!

I just found this wiki abandoned couple of days ago and then I thought with the increasing success of daily grace it is bound to have a wiki so why not start workin…

Read more >
See more >
Helping Out
To write a new article, just enter the title in the box below.
Adding Content
Further Help!
Please Help This Wiki by either editing and updating articles or creating missing ones!!
| | | |
| --- | --- | --- |
| | Articles In Need Of Improving | Wanted Articles |